FX 27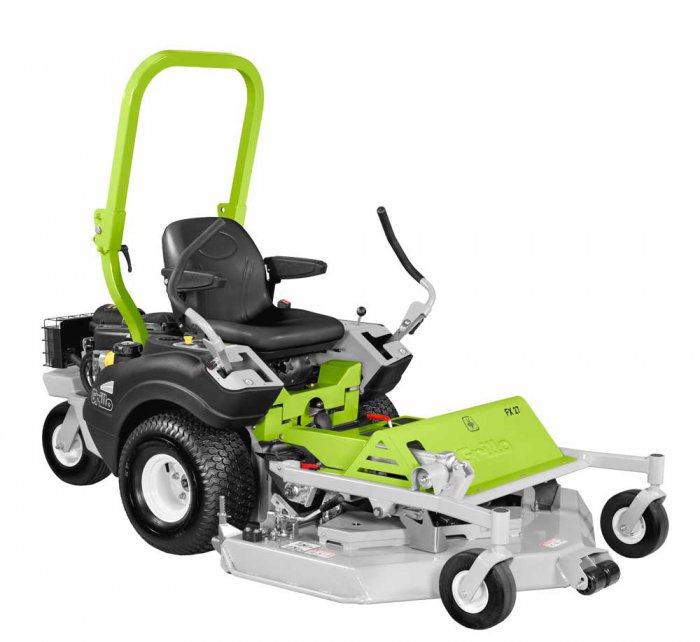 Technical data sheet FX 27
Engine
Briggs & Stratton Series 8270 Commercial
Start electric, with 12 V battery
Supply fuel
Displacement 724 cc, 2 Cylinders
Power 22 HP (16.2 kW)
Air cooled
Dry air filter with interchangeable filter cartridges
Fuel tank capacity
30 L (2 x 15 L)
Traction
2WD
Gearbox
Hydrostatic transmission with ZT 3100 ZM Hydro-Gear built-in pump and motor.
Clutch
Electromagnetic PTO clutch
Cutter deck
Front and rotating cutting deck with 3 blades, floating cutter deck with mulching and rear discharge functions operated by lever from driver seat. Electric-operated folding system of cutting deck for easier maintenance.
Cutting deck width
1320 mm
Cutting width
1250 mm
Cutting height
Electrically and continuously adjustable from 30 to 85 mm
Front tyres
20x10.00-8 Turf
Rear tyre
15x6.00-6 Turf
Steering system
Through levers, with height and lengthwise adjustment.
Speed
Continuously variable from 0 to 12 km/h and from 0 to 6 km/h in reverse
Inner turning radius
Zero Turn
Seat
Comfort seat with armrests and lengthwise adjustment, fitted on support with adjustable air suspension. Tipping system operated by gas spring.
Parking brake
Built-in in the hydrostatic transmission. Automatically operated when opening the steering control levers.
Mowing capacity per hour (indicative)
13000 m^2/h
Standard features
Tow hook and anti-lift system to improve the machine's stability on slopes, roll-bar.
Length
2580 mm with cutter deck
Width
1120 mm without cutter deck - 1320 mm with cutter deck
Height
1700 mm (with raised roll-bar); 1160 mm (with lowered roll-bar)
Weight
484 kg with cutter deck

In action! Photos and Videos

Implements FX 27
Rear double axle FX20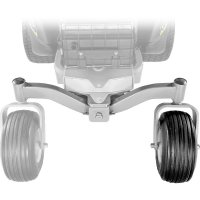 to be applied on FX 27
item no.: 9B5212
weight: 30 kg
The machine can be equipped with a rear double axle for two wheels. By this means it is possible to load the machine onto a transport vehicle by using two loading racks instead of three.
The kit includes the mechanical arm which sustains the wheels and the second rear wheel.
Pneumatic tractor wheels 21x11.00-8 (Pair)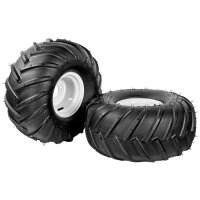 to be applied on FX 27
item no.: 918212
weight: 21 kg
Tractor wheels mounted on the FX20 are useful in rustic areas with slopes in order to obtain a stronger grip.

Download

Full Range Catalogue 2023
(Download - file pdf - 22,93 MB)

FX27 - leaflet 2023
(Download - file pdf - 2,91 MB)
Categories
Products in the same category